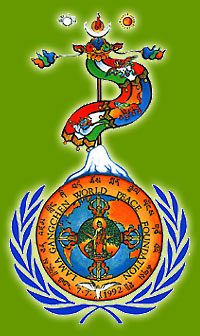 Congress Objectives

To foster a mutually enriching encounter between the existing healing traditions of the world, from the ancient medical traditions of India, Tibet, China and the Mediterranean area to health education, self-healing, meditation, ecological awareness, healing with Food.

To explore new ways of integrating the wisdom of the ancient healing traditions with contemporary allopathic medicine. Scientific research and the development of modern medicine; these have led to an increasing recognition and respect of the precious legacy of the ancient medical traditions, as the very roots from which the tree of medical science sprang forth.

To identify new heuristic devices and solutions for better inner and outer health. To overcome inner and outer pollution with the synergetic collaboration of all the medical traditions, through an integrated vision that leads to well-being and rebalancing of the physical, mental, spiritual and emotional aspects of life.

To cooperate in the realization of a permanent forum for the interdisciplinary dialogue of the various global medical traditions.


Panels
The comparative approach to medical systems: its importance and validity

Restoring psycho-physical balance.

The Great Medical Traditions: New Ways of Exchange and Integration.

Taking care of Inner and Outer Environment: Herbal Medicine and Ecology

Overcoming Physical and Mental Dependence

Extending the definition of Health in the fields of education, spirituality and culture:
Education for better Health

The concepts of Health and Disease in the Indigenous Medical Systems: Methods of Cure.
• Accupuncture
• Anthroposophy
• Aromatherapy
• Astrology and Health
• Ayurveda
• Detoxification therapies
• Fitotherapy
• Food as Medicine
• Herbs - Medicinal Plants
• Tibetan Himalayan Medicine
• Traditional Chinese Medicine
• Traditional Mongolian Medicine
• Homeopathy
• Indigenous Health & Healing Methods
• Massage
• Mind and Body Balancing
• Naturopathy
• Osteopathy
• Prevention and Awareness
• Qi Gong
• Reiki
• Shiatsu